PROJEcT Archive
Mass and Order
Reform
As I Was Moving Ahead
Radical Ruptures
Giving Harbor
Black Box Garden

Speeches to the people
Os Dem Demos

Public Picnic
Public Address
Because you're worth it!

Interventionist Art in the Age of Enterprise Culture
Surface Tension_Copenhagen
How do you belong?
Action Gallery
OBS!
Hot Summer of Urban Farming
Sid Ned!
Gåafstand / Walking distance
The expanded notion of public art
Mo-nu-ment


CONTAcT
About publik


Sign up for news


In Danish



How do you belong?


How do you belong?
5 art projects in Copenhagen's public spaces

Artists: Hartmut Stockter, Nermin Durakovic, Robert Hamelijnck & Nienke Terpsma, Hester Oerlemans, Spacecampaign.

Curated by Johanne Løgstrup and Katarina Stenbeck.

The experience of belonging is fundamental for how we relate to our surroundings. To belong to a group of people or a place determines how we perceive ourselves and the world around us – it determines our identity and the way we interact with our surroundings.
How do you belong? is an art project focusing on different aspects and meanings of belonging. Five artists based in Copenhagen, Berlin and Rotterdam have created a series of thought-provoking, poetic and humorous projects, revolving around questions of mobility, migration and cultural translation, for various public spaces of Copenhagen.
The world today is characterised by a constant movement of people as a consequence of the economic and social implications of globalisation as well conflicts and wars. This means that connections between people and places continuously are being dismantled, redefined and created anew. These connections constitute a complex landscape of needs, interests and functions placed in the junction between the local and the global. How do you belong? considers how different notions of belonging determines the way we navigate in life. Through a variety of artistic approaches to the subject the project explores questions as what does it mean to belong to a specific place like Denmark in relation to the construction of individual identity and what are the different ways of imagining the notion of community in this relation? Which individual and society generated images, histories and myths are related to the experience of belonging to a place? How do questions like these make themselves manifest in our surroundings? How are conflicts rooted in social, ethnic or national groupings being negotiated in public space? How do you belong? is a series of temporary art projects produced specifically for Copenhagen's public spaces as it is in public space oppositional interests and needs meet and where negotiations of ideologies, life styles and identities take place. The aspiration with the project is to point to other ways of understanding the complex network of connections between people and places that make up our surroundings.

Supported by: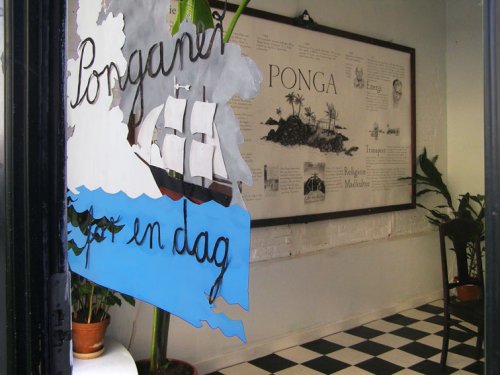 HARTMUT STOCKTER_Ponganer for en dag
13. April - 6. May
Opening 12. April 17:00
Istedgade 67b, 1650 København V
Open daily 11:30 - 19:00
See more images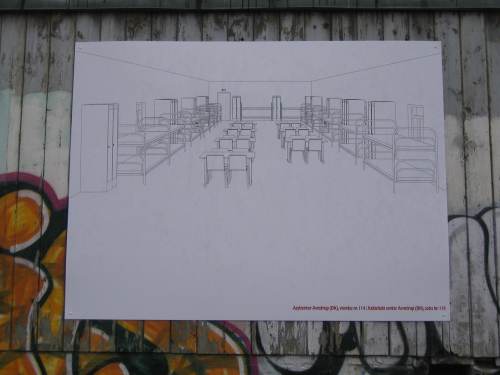 NERMIN DURAKOVIC_My temporary asylum residency
19. April - 6. May
The small walking path between Klaksvigsgade and Artillerivej, 2300 København S
see more images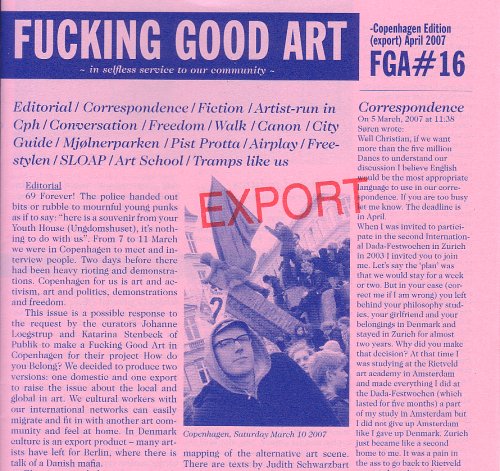 ROBERT HAMELIJNCK & NIENKE TERPSMA_Fucking Good Art
Different book shops and exhibition spaces in Copenhagen, Berlin and Rotterdam
Launch: Kunstpublikationer anno 2007, OVERGADEN - Institut for Samtidskunst, Overgaden neden Vandet 17, 1414 København K
21. - 22. April 10:00 - 17:00
will be readable online at
ww.fuckinggoodart.nl




HESTER OERLEMANS_LANDING-BAR
Folkets Park, Stengade 50, 2200 København N
26. - 28. April 19:00 - 22:00
see more images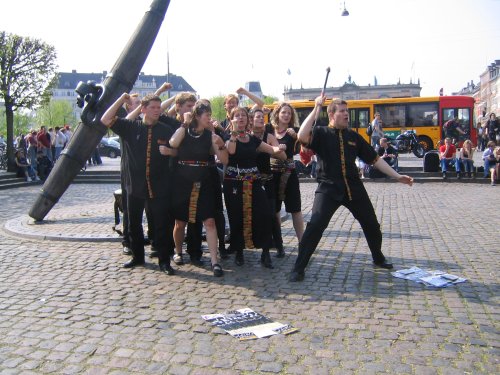 SPACECAMPAIGN_Perker Singers
see more images