PROJEcT Archive
Mass and Order
Reform
As I Was Moving Ahead
Radical Ruptures
Giving Harbor
Black Box Garden

Speeches to the people
Os Dem Demos

Public Picnic
Public Address
Because you're worth it!
Interventionist Art in the Age of Enterprise Culture
Surface Tension_Copenhagen
How do you belong?
Action Gallery
OBS!
Hot Summer of Urban Farming
Sid Ned!
Gåafstand / Walking distance
The expanded notion of public art
Mo-nu-ment


CONTAcT
About publik


Sign up for news


In Danish



Surface tension_copenhagen


April 14 - May 6
Opening reception: Saturday, April 14
Plex 13:00 Kronprinsensgade 7 Kbh K
YNKB 17:00 Baldersgade 70 st tv Kbh N
Performance: Sunday, April 15, 20:00 at LiteraturHaus Møllegade 7 Kbh N
Octávio Camargo, Ken Ehrlich, Brandon LaBelle
Curated by Brandon LaBelle and Nis Rømer
Artists: Yvette Brackman (Denmark), Octávio Camargo (Brazil), Ken Ehrlich (USA) Robin Wilson & Nigel Green (England), Brandon LaBelle (Denmark), RACA (Denmark) Nis Rømer (Denmark)

Surface Tension_Copenhagen brings together practitioners from varied disciplines and geographies to undertake projects that seek to engage the city of Copenhagen. Focusing on aspects of the built environment, the exhibition aims to underscore the active systems, structures, and local productions at work in and around the city. From historical traces to urban infrastructures, the specifics and modulations of language to communities and their rituals, these investigations unfurl embedded features that inform and define the city and our place in it.

WORKS: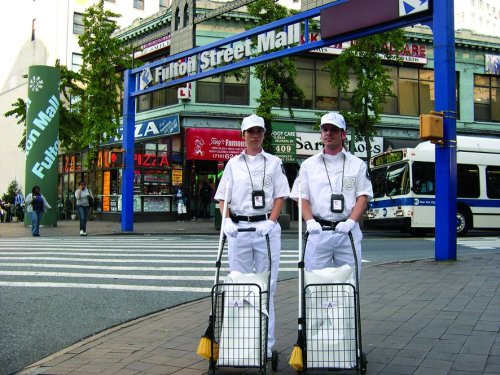 RACA
The purpose with all design must be to make changes, solve problems and to improve a specific state. Our projects do not necessarily relate to terms like form, function and material, but consider a larger entirety. RACA works with design based on its context, with the relation between the recipient and the surrounding space. We believe that in order to create design of importance we have to relate to the social systems that we live in and are dependent on.
Venue: YNKB Baldersgade 70 st tv Kbh N, (open Saturdays 13.00-16.00)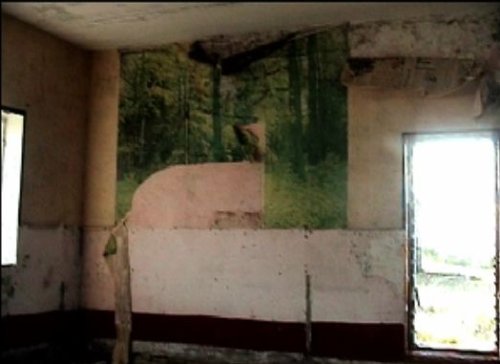 Yvette Brackman The Precise Location: Kola - Central Sector The work was produced in a demilitarized zone in the center of the Kola Peninsula, Russia, and uses the camera as a scanning apparatus to record information through a 360 degree rotation. This landscape is not an instance of untouched nature objectively observed by technology but a landscape disturbed by technology. The work disorients the viewer through re-enacting the rotating view by placing the projector on a similar rotating apparatus.
Venue: RACA window, Gl. Kongevej 37 st.th. Kbh V



Ken Ehrlich Dispersion and Interference
The work explores the material forms of infrastructure by focusing on the world's largest collection of off-shore wind farms, located in Denmark. Investigating the complex aesthetic, infrastructural and social dimensions of this emerging energy supply, the work draws viewers' attention to the largely invisible network of energy infrastructure. As methods of
producing energy become increasingly abstract and globalized, the project playfully re-situates issues of expenditure within a localized social and psychic context.
Venue: YNKB Baldersgade 70 st tv Kbh N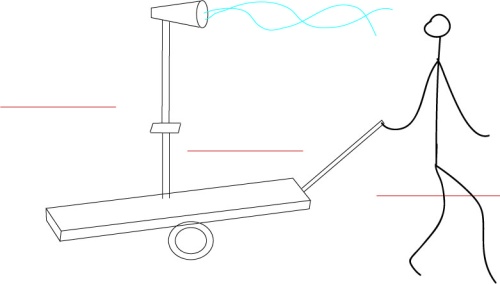 Brandon LaBelle dirty ear records
Recontextualizing found radio recordings of street culture and noise, the work is an audio montage amplified through a custom-built "sound wagon" circulated through the city. The project seeks to make explicit the ways in which sounds and streets intersect and give expression to a multiplicity of social groups, cultural identities, personal stories and histories, which make urban spaces profoundly reverberant.
Venue: PLEX Kronprinsensgade 7 Kbh K (Tuesday-Saturday 14.00-17.00)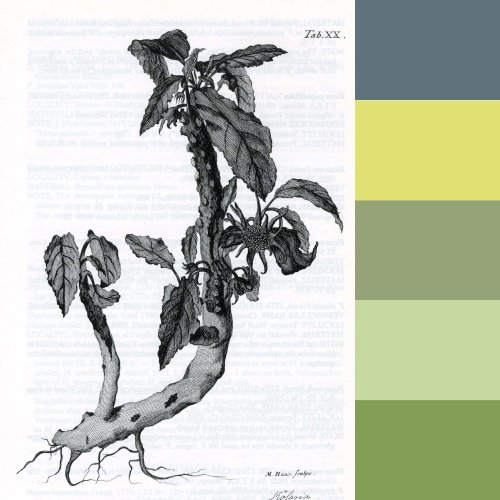 Robin Wilson & Nigel Green Dark Season Botany: A Voyage into Classification?
The project concerns the documentation and identification of Copenhagen's winter flora. Inspired by the findings and archival notation system of the Danish botanist Pehr Forsskål's doomed expedition to Egypt and the Yemen (1761-63), the project offers the beginnings of a new set of criteria for an urban-specific system of vegetal classification. Including field imagery, field notes, artefacts and colour samples of isolated vegetal hues, the exhibition is a fragment of the full archive of expedition findings currently in storage in Southern England.
Venue: Botanisk Have, enter Oester Farimagsgade, Kbh K (08:30 - 16:00 Tuesday-Sunday)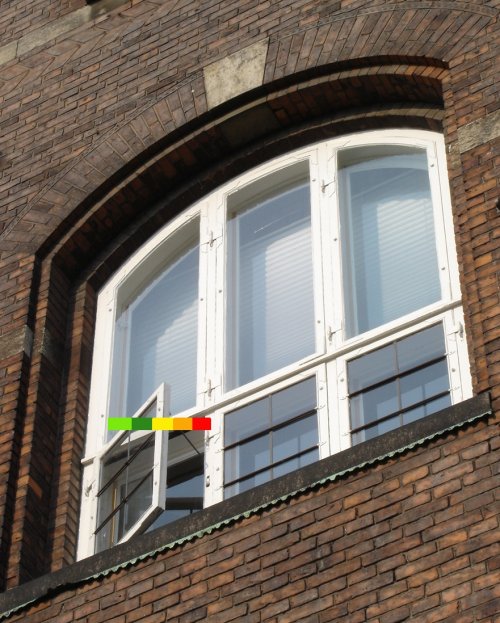 Nis Rømer Public Air Quality Indicator
The indicator opens and closes a window in the Copenhagen City hall (Rådhuset) according to the levels of air pollution on the adjacent street:H.C. Andersens Boulevard. There are 5 levels, If the window is closed it indicates high levels of pollution. The indicator is updated 4 times a day and is based on data made by the National Environmental Institute (DMU). This relatively subtle alteration makes it possible for the public to get information on air quality; one of the most important but invisible elements in our daily environment. At the same time it installs a mode of ventilation between the political sphere and public space.
With Senior scientist: Jørgen Brandt, Technical installation: Kristian Fredslund.
Venue: Rådhuset Kbh V
Link to research and background here
Article in Politiken (in Danish)

Octávio Camargo ao redor da mesa (theatre action for six players)
Working with the dynamics of speech and conversation, each performer enacts two dialogues of different content. One with the partner to the right and another with the partner to the left. The interactions during the performance create polyphonic effects, sound textures, and disturbances in speech patterns. The staging of the piece is preceded by a 3-day workshop of performance and oral translations from Portuguese to Danish.
Venue: LiteraturHaus, Møllegade 7 Kbh N (Sunday, April 15, 20:00)
The project is supported by: