PROJEcT Archive
Mass and Order
Reform
As I Was Moving Ahead
Radical Ruptures
Giving Harbor
Black Box Garden

Speeches to the people
Os Dem Demos

Public Picnic
Public Address
Because you're worth it!

Interventionist Art in the Age of Enterprise Culture
Surface Tension_Copenhagen
How do you belong?
Action Gallery
OBS!
Hot Summer of Urban Farming
Sid Ned!
Gåafstand / Walking distance
The expanded notion of public art
Mo-nu-ment


CONTAcT
About publik


Sign up for news


In Danish



OBS!


A 32 pages free paper that creates counter images and new perspectives on the news stream. In Danish with English contributions and artists projects.
Download the paper (Pdf 2,9 Mb).

Contributors: Kristina Ask, Michael Baers, Rasmus Bjørn, Shahram Entekhabi, Lotte Folke Kaarsholm, Zach Formwalt, Karl Holmqvist, Laura Horelli, La Loko, Jørgen Michaelsen, Tanja Nellemann Poulsen, Berit Nørgaard, Khaled Ramadan, Pia Rønnicke, Cornelia Schmidt-Bleek, Ida Schulz, Lise Skou & Andrea Creutz, Oliver Stilling og Myne Søe-Pedersen.

Curated by Johanne Løgstrup & Katarina Stenbeck.

Above the poster for the project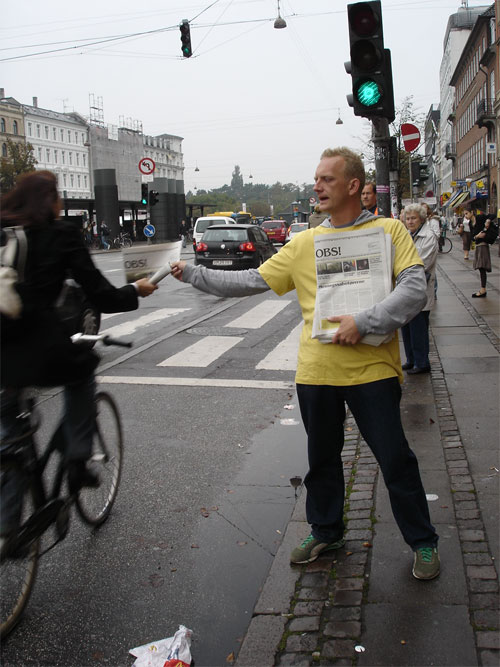 Distribution of the paper